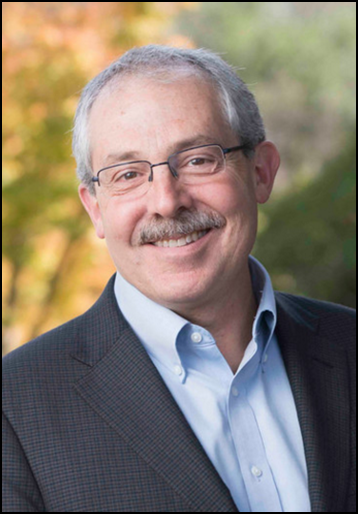 Wednesday, August 15, 10 a.m.
Mondavi Center for the Performing Arts
Jackson Hall
Andrew Mansfield Isaacs
University of California, Berkeley, Adjunct Professor, Haas School of Business
Faculty Director, Center for Executive Education
Andrew Isaacs is a successful scientist, business executive, entrepreneur, and educator. He is passionate about mentoring the next generation of business leaders and has a strong track record of helping entrepreneurs launch their careers. Isaacs has worked at the crossroads of Silicon Valley technology and business innovation for 35 years, 20 of those years at UC Berkeley, helping start-ups and established companies create and execute successful innovation strategies.
Isaacs joined the UC Berkeley faculty in 1999. In 2000 he was appointed Executive Director of UC Berkeley's Management of Technology Program, the joint program of the Haas School of Business and College of Engineering. He co-founded UC Berkeley's Center for Energy and Environmental Innovation in 2005, and since 2006 has served as Faculty Director of UC Berkeley's Center for Executive Education. Isaacs is ranked one of the Top 15 professors in the US by 360Career.
Graduate Instruction
Isaacs teaches five MBA and Executive-level courses at UC Berkeley, and has instructed over 2,000 students in his courses:
* Opportunity Recognition
* High-tech Marketing
* Innovation Strategies for Emerging Technologies
* Technology Innovation
* Technology and Entrepreneurship in Silicon Valley
Executive Education and Consulting
In addition to his work at UC Berkeley, Isaacs has taught Executive-level courses for more than 90 corporations, government agencies and other groups in the US, Europe and Asia. His courses focus on leadership, marketing, and innovation strategy. A list of current and prior engagements follows.
Before Berkeley
Prior to joining UC Berkeley, Isaacs held positions as a marketing and technology executive at public and private companies in Silicon Valley. Before coming to Silicon Valley, Isaacs was Senior Scientist at the NASA Johnson Space Center in Houston, Texas. He holds BS and MS degrees in Geochemistry from the University of Michigan.